Spring is Springing!
Posted by Suzanne Vasbinder on Friday, March 10, 2023 at 4:15:23 AM
By Suzanne Vasbinder / March 10, 2023
Comment


Spring is Springing! Yay! I just came inside from shooting a video outside and WOW! It's nice out! Yes I realize that when you get this and read it that it could be cold and rainy, but those cold days are just about over. Everyone loves Spring, primarily because it means... summer is near!
For many across this great country though, it's still COLD, grey, and snowy! Onething is for sure, this winter season is coming to an end. It does every year without fail.
Just like the weather seasons come and go, so do the seasons of life. Are you with me when I say that these seasons seem to come and go faster and faster, as well as time? My husband reminded me last night we have shared 15 of my birthdays together. Some of life's seasons will be HOT and others will be COLD, some high and some low. The lows we want to move by quickly, the highs we want to stay in forever. But it's the low points, those tough times, that I have learned the most from. All of the experiences through these seasons make me who I am.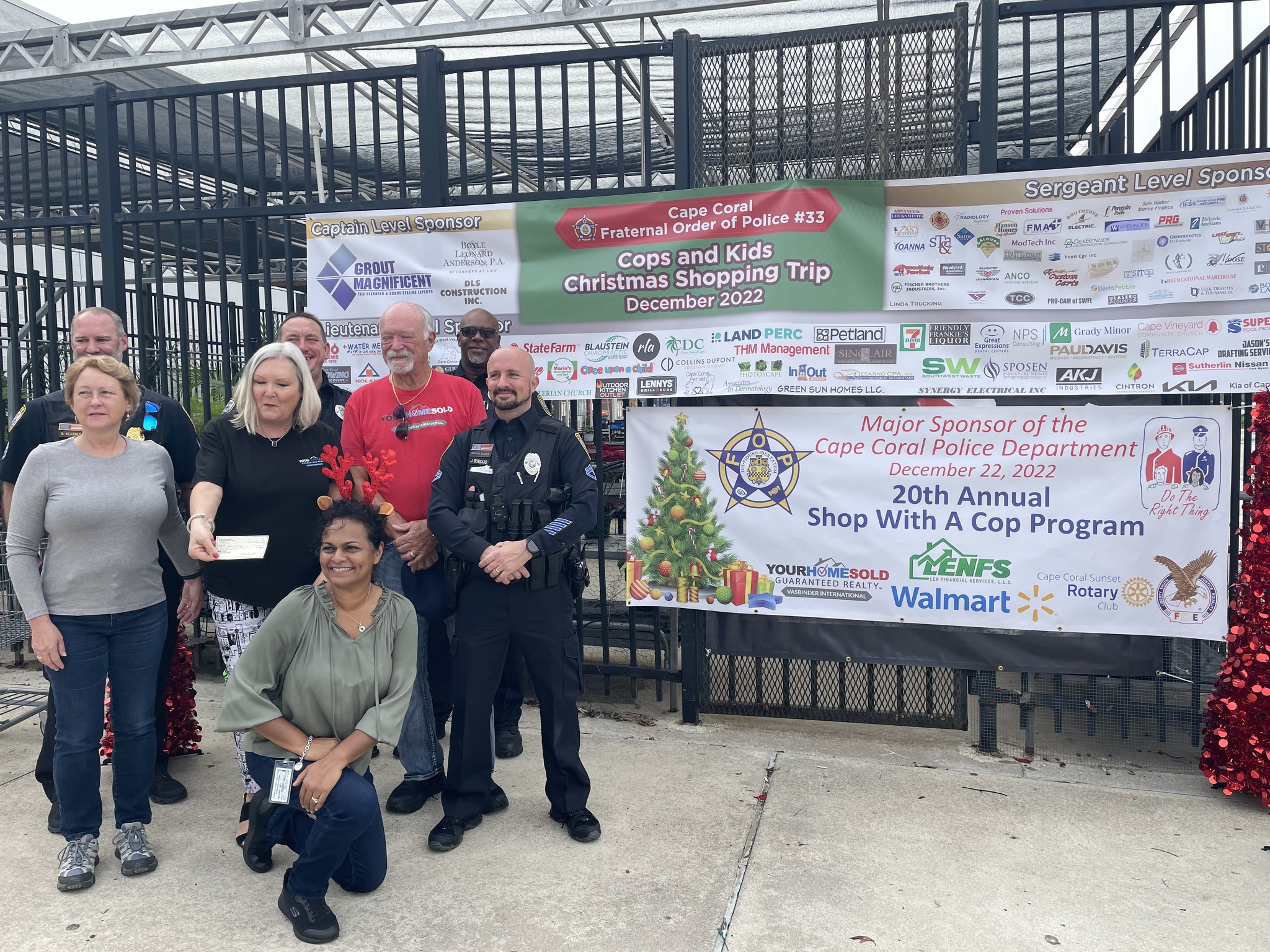 Your Referrals Help the Community!
Go Serve Big!!! Investing in the People of Our Great Community.
IF YOU OR A FRIEND ARE THINKING ABOUT SELLING, MAKE SURE TO CHOOSE A REAL ESTATE COMPANY YOU CAN TRUST!
A real estate company with experience, proven results and a give-back philosophy!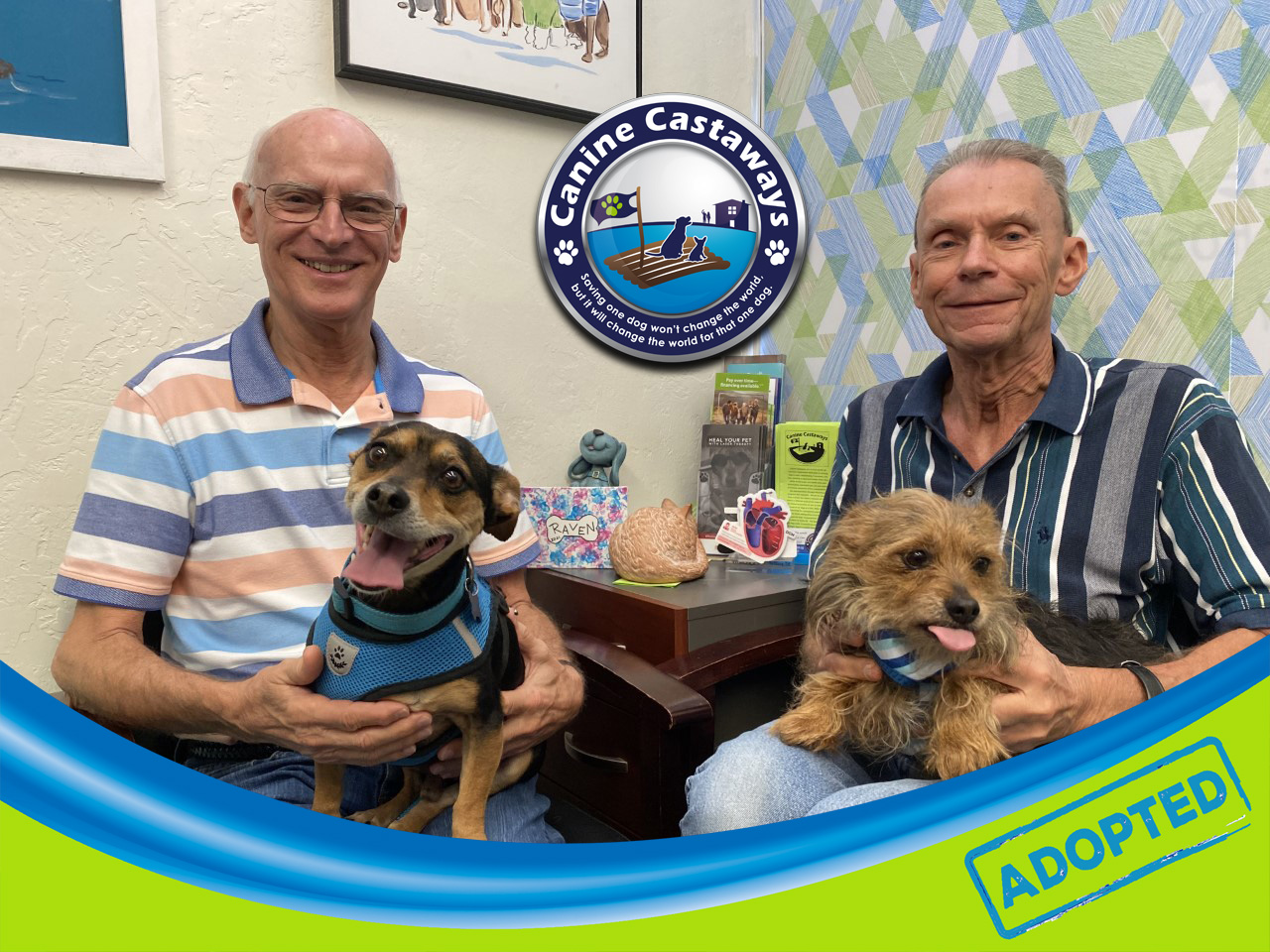 In fact, if it's OK with you, let me focus just a bit on the REFERRAL request.
Please know that my team and I are eager to help anyone you know wanting to make a move so much so that we are willing to make an offer that they will LOVE.
For the month of March, anyone considering making a move that you
refer to me, we will guarantee them in writing their home will sell or we'll buy it at a price acceptable to them.
We just need to agree on the price and possession date with the seller. This is where you can help!
If you or anyone you know is considering making a move, we would like to offer them a FREE No Obligation Market Analysis that will give them a real idea of what they can expect to sell their home for.
Just like we are thankful for you and your business, I am confident your
referrals will be thanking you for steering them in the right direction on getting their home sold!!!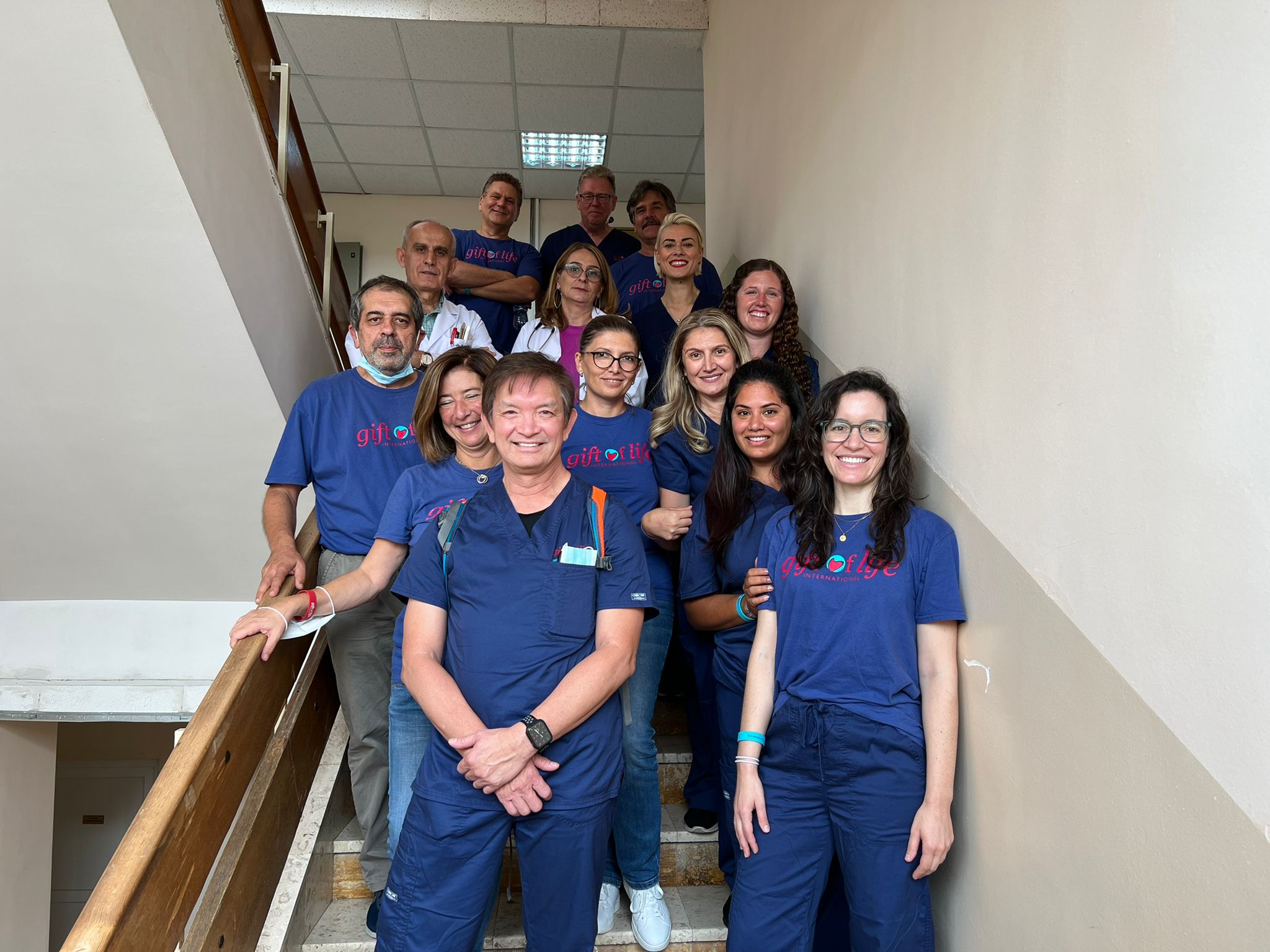 Equity Gains for Today's Homeowners
Today's homeowners are sitting on significant equity, even as home price appreciation has eased recently. If you're a homeowner, your net worth got a boost over the past few years thanks to rising home prices. Here's what it means for you, even as the market moderates.
How Equity Has Grown in Recent Years
Because of the imbalance between how many homes were for sale and the number of homebuyers in the market over the past few years, home prices appreciated substantially.
And while price appreciation has slowed this year, that doesn't mean you've lost all the equity in your home. In fact, the latest Homeowner Equity Insights report from CoreLogic finds the average homeowner's
equity has grown by $34,300 over the past year alone.
And if you've been in your home longer than that, chances are you have even more equity than you realize.
While that's the national number, if you want to know what happened in your area, look at the map below from the Federal Housing Finance Agency (FHFA). It shows on average how much home prices have risen over the past five years, which has been a major driver behind equity growth.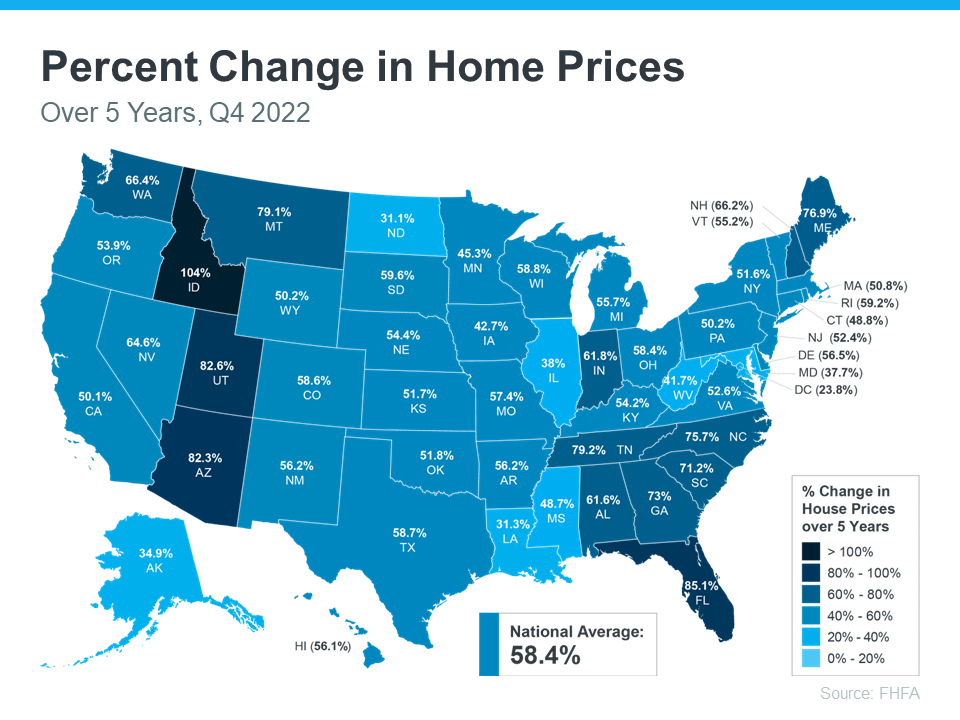 Why This Is So Important Right Now
While equity helps increase your overall net worth, it can also help you achieve other goals, like buying your next home. When you sell your current house, the equity you've built up comes back to you in the sale, and it may be just what you need to cover a large portion – if not all – of the down payment on your next home. So, if you've been holding off on selling, it may be time to find out how much equity you have and how it can help fuel your next move.
Bottom Line
Homeownership is a long game, and if you're planning to make a move, the equity you've gained over time can make a big impact. To find out just how much equity you have in your current home and how you can use it to fuel your next purchase, let's connect.

40,000th child to have their heart healed through our global network of caring since 1975.
Rotary Foundation leads the way in restoring lives one person and one community at a time.
As a leading non-profit, Rotary Foundation depends on Sponsorships and Donations to continue its leading-edge service. We proudly donate a portion of our income from real estate sales to Rotary Foundation to help them continue serving the needs of those who most need it in our community!
Who do you know considering buying or selling a home you could refer to our real estate sales team? Not only will they benefit from our award-winning real estate service, a very worthy cause will benefit as well. To refer anyone considering buying or selling a home just give me a call or pass on my number. (239) 357-8787.Thank you in advance for your referrals!
As you will see throughout this month's homeward bound, pictures are worth more than words. whether it's the smiling faces of beautiful young people gaining a chance at long life, or the determined faces of great people working to help, we are committed to the mission of Go Serve Big!!!
A real estate company with experience, proven results and a give-back philosophy!
Over the last two decades of helping thousands of families sell their home and/or buy another, we have met some wonderful, loving, caring people.
People like you! So your referrals can rest assured that not only will they get the award-winning service we are known for and the guarantee to back it up, but that a solid portion of the income we receive will go toward a very worthy cause.
To refer someone, you can fill out this form